Original Stone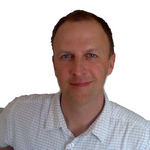 View our new website at www.stoneonline.co.nz
SUMNER is our Council Approved Schist Veneer (Previously Stonecladd). All SUMNER schist veneer information is at the top right of the page. Just look for our SUMNER logo.
Specialist for nationwide Slate Roofing projects.
Trade products at trade prices.
designed to be informative and authoritive as well as being a portal for stone supply.
Our company started business in 1981 (originally as the Slate and Stone Center). We have been operating for 32 years and helped many New Zealanders with their paving, walling and roofing needs.
We stock well known quality products, making them available at very affordable prices when purchased online.
Browse our photos for ideas and feel free to let us know how our site has helped you. We also encourage you to tell a friend and keep this site running.
Enjoy!
Recent Customer Testimonials
PoolMan: "Thanks to David and all the team for the wonderful stonework, our sandstone paving and schist feature walling looks amazing. You made it so easy for us and highly recommend you to others."
Gwen: "I am sure Terry has met more of the locals than we have as there is always a constant stream of admirers! We will certainly recommend your company as it is a pleasure to work with such accommodating people considering some of our recent experiences with suppliers on our project. The colour consultant was also around today and was also pleased with the look...I hope you get some orders from it."